Sewage Treatment & Effluent Treatment Plant

Origins of sewage & Effluent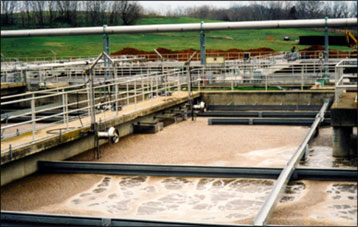 Sewage is created by residential, institutional, and commercial and industrial establishments and includes household waste liquid from toilets, baths, showers, kitchens, sinks and so forth that is disposed of via sewers. In many areas, sewage also includes liquid waste from industry and commerce.

Effluent is created by Industrial process waters Organic or non bio-degradable/difficult-to-treat waste from pharmaceutical or pesticide manufacturer. Extreme pH waste from acid/alkali manufacturing, metal plating, creameries, Organic or bio-degradable waste, including waste from abattoirs, and ice cream manufacture. Toxic waste from metal plating, cyanide production, pesticide manufacturing, etc.

Solids and Emulsions from paper manufacturing, foodstuffs, lubricating and hydraulic oil manufacturing, Biocides, heat, slimes, silt from Industrial cooling waters

Sewage treatment Plant

We offer Sewage Treatment plant that caters the needs of municipal corporations, residential complexes and housing societies. These plants are known for both biological and chemical treatment of sewage. Fabricated using latest technology and quality materials, these are easy to operate and high in efficiency. Catering to different industries we also provide customization as required by the clients.

We manufacture an exclusive range of sewage treatment plants which can be easily installed at any site. The water treatment plant manufactured by us effectively caters to the needs of residential complexes, municipal corporations housing societies etc.

Operation:

Our STP (Sewage Treatment Plant) cleans polluted water through activated sludge process. Based on the aerobic respiration method, wastage is passed through three processes of aeration, de-nitrification, and the final treatment filtration cum absorption takes place by filters in the installed plant. After this the clean water, we obtain can be used for gardening and irrigation.

Effluent Treatment Plant

We offer Effluent Treatment Plant that is accurately formulated and environment friendly. Used in various factories, the treatment plant helps in solving the environment pollution problem without exposing the waste material to the environment. Easy to operate and low in maintenance, the range is extensively used in chemical, food and beverage, oil and petrochemical industries, Custom designed solutions are also provided as required by the client.

We are Designing and manufacturing fixed and floating aerators, clarifier, clariflocculations, Thickners, Agitators, Mixers,Stirrers, Flocculators, Oil Skimmers, Merchanised Bar Screen etc. for sewage treatment plant and waste water treatment plant.

Operation

Our effluent treatment plant is based in the aerobic respiration method; it consists of three stages namely primary treatment, secondary bio-treatment, and tertiary treatment. The effluent water is passed through various processes such as chemical dosing aeration and settling. The treatment filtration cum absorption takes place by filters. Finally the processed water goes for advance treatment and we get usable water which can be used further for irrigation and other purposes.